Products tagged with 'Baptism Cakes'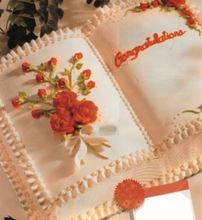 Make the day memorable with a Book Cake. Great for graduation, First birthdays, baptism and other religious occasions. Or celebrate someone's new chapter in life with this bookish cake. Whatever the occasion may be, the crowd will be captivated with this cake. When your cake must speak volumes, this shape serves up to 30 guests.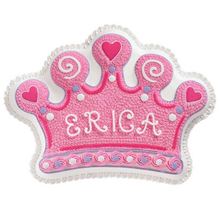 Ask any Dad, and he'll tell you that fatherhood rules! Officially crown him the king with this Crown cake. Or declare your little girl Queen for the day. The design is enhanced with delicate hearts to show her just how much you love her!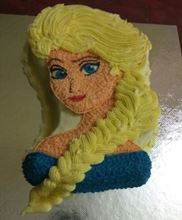 Celebrate a gender-specific birth with a pretty-in-blue confection.


Treat your loved ones and yourselves to a special treat on all those special occasions in your life. Celebrate with a variety of healthy, genuinely homemade delicacies made with the goodness of love. Drop in at our online store or at Square One Homemade Treats, Pattom, Trivandrum.
CALL US : 9495400800