Products tagged with 'Thanks giving'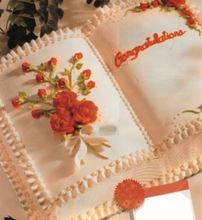 Make the day memorable with a Book Cake. Great for graduation, First birthdays, baptism and other religious occasions. Or celebrate someone's new chapter in life with this bookish cake. Whatever the occasion may be, the crowd will be captivated with this cake. When your cake must speak volumes, this shape serves up to 30 guests.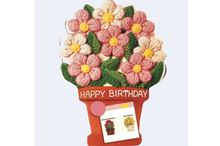 Say it with flowers all year around. The Flower Pot Cake is a lovely blossom cake that can brighten up birthdays and Mother's Day, or send get well wishes or welcome your new neighbors.
An ideal cake for any golfer. A stroke of genius for your favorite golfer's birthday, group golf outings, awards dinners and more. Whether decorated for men or women, it always shows perfect form. Serve this cake whenever golfers gather.