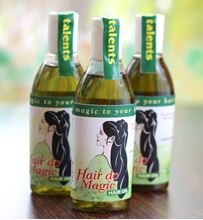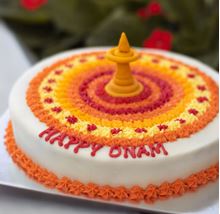 Cheer up for Onam and spread the spirit with an Onam special butter cake. The soft butter icing on the cake resembles an "athapoo" with a traditional lamp at the center.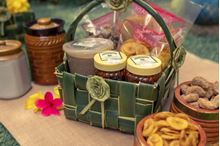 This festive season, indulge in the joy of sharing love and sweetness. Woven with love and packed with authentic delicacies. Light up your dear one's heart with a Thiruvonakutta this Onam. Ada Payasam (500 ml), Banana chips (1 pkt), Sarkara varatti (1 pkt), Boli (2 pkts), Naranga curry (1 bottle), Inchi curry (1 bottle) in addition to the reusable handcrafted coconut leaf basket.

Treat your loved ones and yourselves to a special treat on all those special occasions in your life with Square One Cakes. Choose from a variety of delicious home made cakes from our online store or drop in at Square One Homemade Treats, Pattom.
CALL US : 9495400800